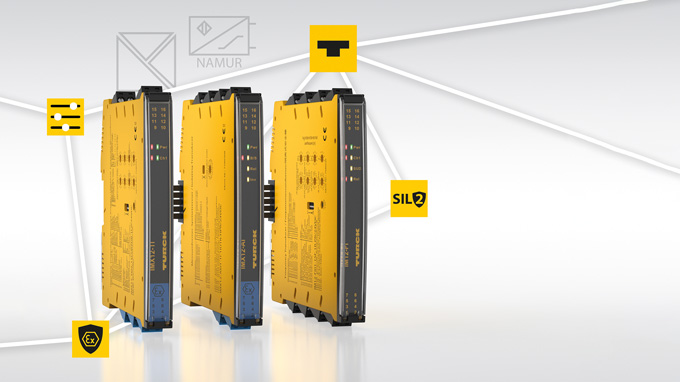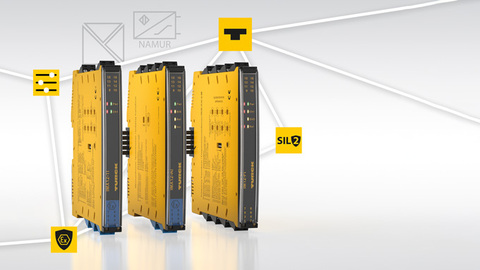 OSC Interface Technology for Onsite Configuration
Turck's IM(X)12 rotation speed monitors, temperature measuring amplifiers and trip amplifiers can now also be parameterized easily in the application via rotary coding switches – even in the Ex area

Turck is expanding its IMX interface device series with variants that can be parameterized directly on the device via rotary coding switches. The limit values of the OSC variants (onsite configuration) can thus be set easily in the field using a screwdriver. The rotation speed monitors, temperature measuring amplifiers, and trip amplifiers are particularly useful in stand-alone applications where there is no system infrastructure in place to assign parameters from a central location. Turck is offering both IMX12-OSC variants for Ex areas and IM12-OSC devices for safe areas.
Your Benefits
Parameterization also possible without specialist knowledge
Investment protection thanks to international approval and SIL2
Space saving thanks to 12.5 millimeter width
SIL2 certified and suitable for use worldwide
The OSC models offer all the benefits of the standard IM12 and IMX12 interface devices. They are SIL2 compliant and are approved for the same markets as the standard devices. The IMX12 require a 12.5 mm mounting width in the control cabinet and are suitable for use in areas up to ATEX Zone 2. The signal connection is implemented with screw or spring-loaded terminals and the optional power supply is connected via the Powerbridge connector on the back.
OSC rotation speed monitors, temperature measuring amplifiers, and trip amplifiers
Turck is initially offering three device types: the IM(X)-FI rotation speed monitor, the IM(X)-TI temperature measuring amplifier and the IM(X)-AI analog trip amplifier – each with one channel.
---
INDUSTRIES
Chemical industry
Machine building
Power supply
Plant building
---
KEY FUNCTIONS
Easy parameterization on the device
SIL2
Ex approval for Zone 2, IEC61508
---
RELATED CONTENT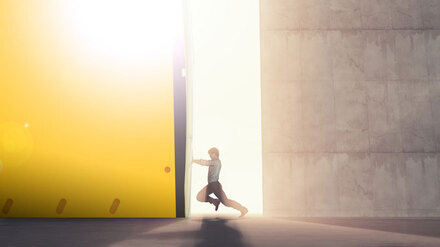 With the release of the IMXK series of devices, isolating switching amplifiers and analog signal isolators that have been specially developed for installation in low-depth cabinets have been brought on the market for the first time. Learn more now!
---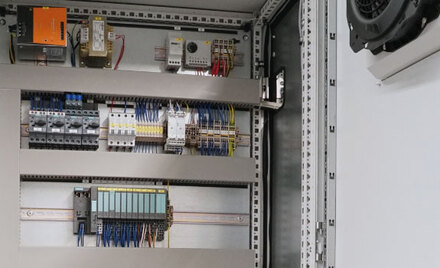 The whitepaper provides information on the causes of excessive heat generation in switch cabinets and identifies resulting problems. Five strategies are provided as possible solutions. Find out which strategy is suitable to regulate the heat generation in your switch cabinet.
---
PRODUCT DATA
DIGITAL SHOWCASE