Advantages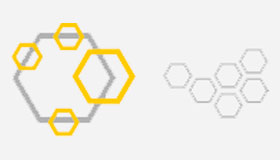 Decentralized safety for consistent modularization
The hybrid TBPN safety I/O modules for PROFIsafe and TBIP for CIP safety offer the advantage of having their own autonomous safety controller on board, which is used to pre-program and test the safety functions offline. This makes it easier to reproduce safety applications and considerably accelerates the commissioning process. In live operation, a central safety control system can control the application via safety Ethernet.
Passive safety
Decentralized safety can also be designed as passive. This only ensures that the voltage of actuators is safely switched off in critical situations (or in the event of an emergency). For this purpose, the I/O groups provide consistent galvanic separation between the sensor voltage (V1) and actuator voltage (V2). Turck offers the TBSB safety box, which safely switches off the V2 voltage of downstream modules. All Turck I/O components—including the IP67 IO-Link master—separate V1 and V2. Passive safety concepts are relatively inexpensive and still offer all the advantages of decentralized architectures.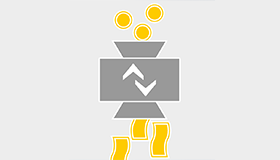 Intuitive software enables drag-and-drop safety programming
The free software for the Banner safety controllers provides a simple graphical interface for configuring and simulating safety applications and various export options for documentation. The programs can be copied and transferred to other controllers via USB sticks.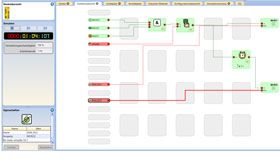 The safety controller software from Banner Engineering enables safety programming without program code