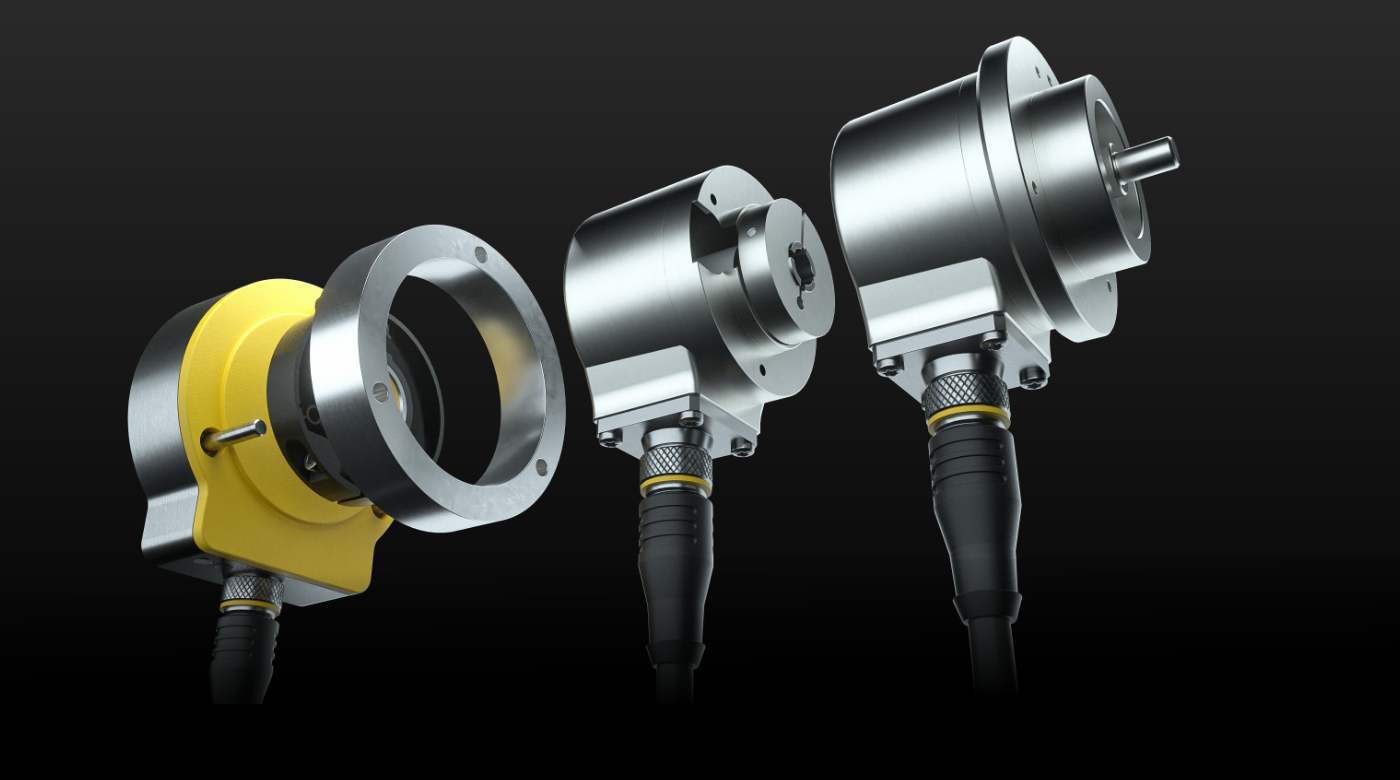 Encoder Portfolio for Numerous Industrial Applications
Reliably monitor speed or detect position, direction of rotation and angle of rotation — encoders are useful for several industrial measuring tasks. Turck's comprehensive range offers users products such as hollow-shaft and solid-shaft devices as well as models featuring completely contactless and wear-free detection. Turck can help you choose the ideal sensor, whether you are looking for Efficiency encoders for standard applications or Premium encoders with IP67/IP69K protection ratings for harsh environments.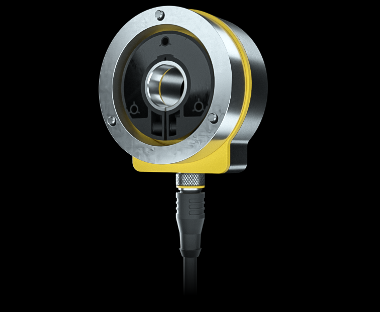 Contactless Encoders
Thanks to the inductive measuring principle, Turck's contactless encoders are wear-free and interference-free as there is no mechanical coupling between the sensor and the positioning element on the shaft. Benefitting from the IP67/IP69K protection rating and able to tolerate shaft offsets (of up to 4 millimeters), these encoders can be used reliably even in the most difficult conditions.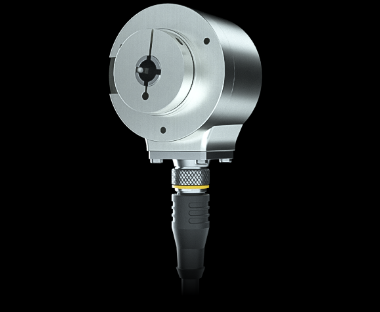 Hollow-Shaft Encoders
Hollow-shaft encoders are conveniently mounted with a torque arm, making them ideal for dynamic applications. Turck offers hollow-shaft encoders with contactless or conventional technology. The devices are available in sizes ranging from 24 to 100 millimeters in diameter, with incremental, singleturn or multiturn output types.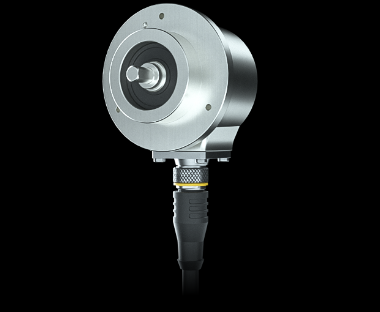 Solid-Shaft Encoders
Solid-shaft encoders mounted with a bellows coupling are less sensitive to vibration and shocks. Turck offers devices with high protection ratings up to IP69 or with double-bearing technology to suit the requirements of your application. Solid-shaft encoders are also a reliable solution for applications that involve measuring wheels.
Everything You Need to Know about Encoders…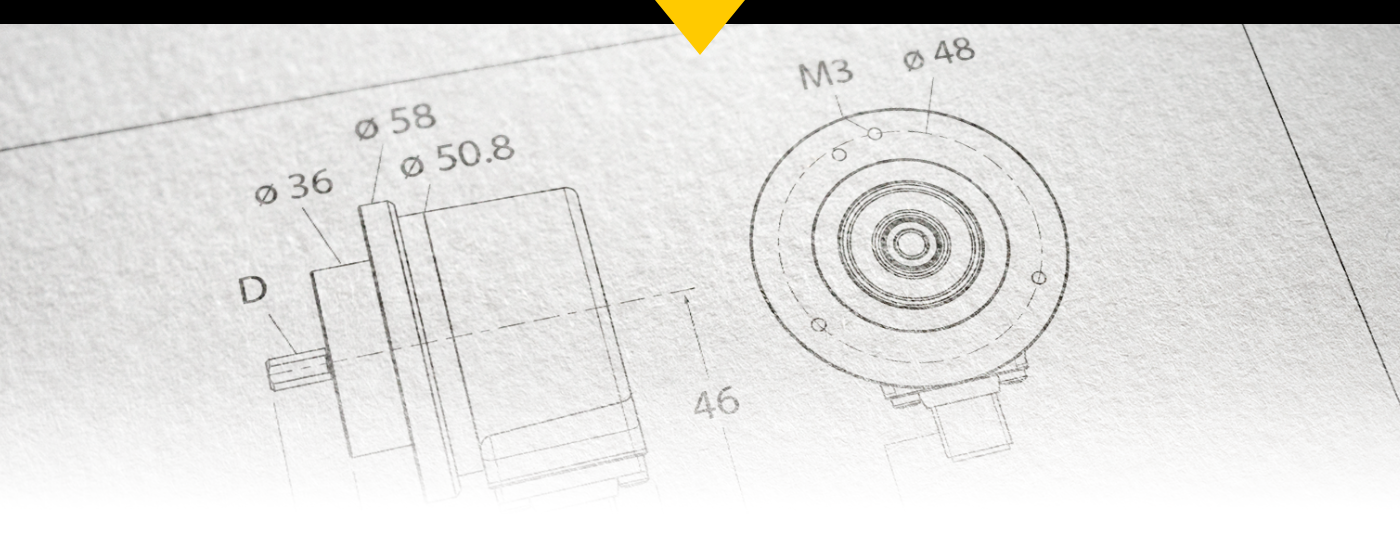 The output type and frame size, as well as the shaft type and shaft diameter are key criteria when it comes to selecting an appropriate encoder.
Customized Components
In addition to the four basic criteria, the Turck product database gives you an insight into numerous other properties. Filter the product database according to your individual requirements to quickly and easily find the correct encoder for your application.
In the Video: Encoders Facilitate Fully Automated Final Packaging Processes
Turck's encoders are especially useful for automatic final packaging systems where they can be used on the robotic arm, roller conveyor or adhesive tape unwinder. The video highlights the specific advantages of the individual encoder variants.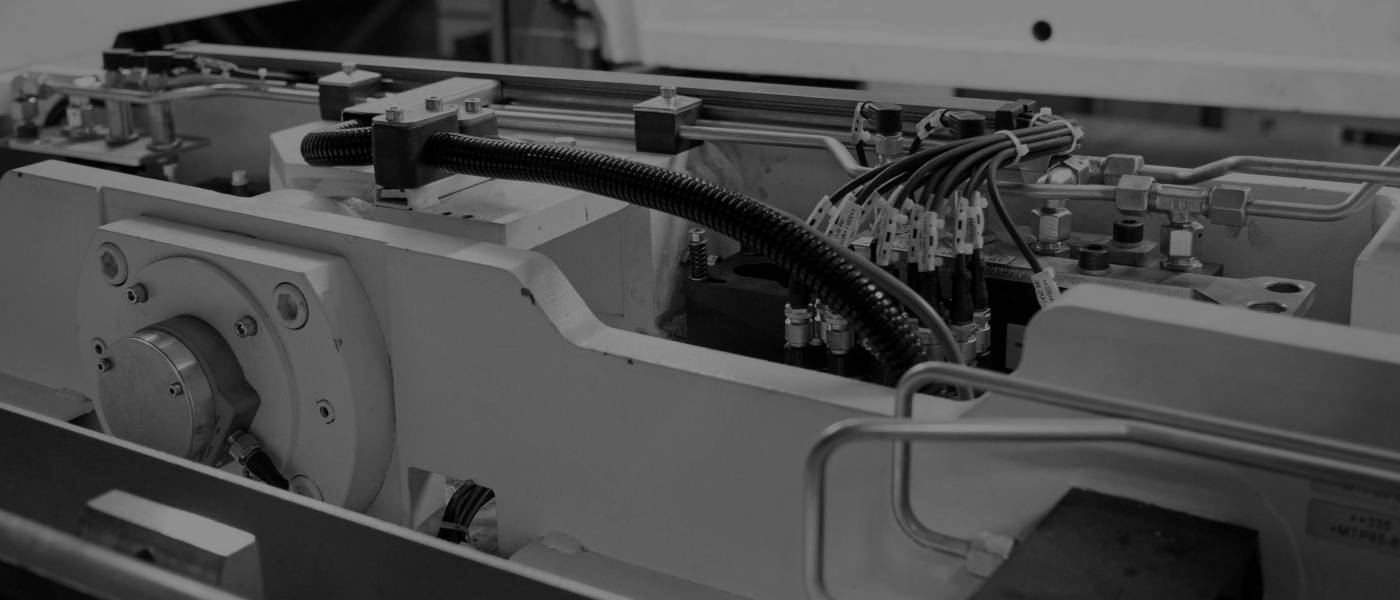 Ask an Expert
Would you like to learn more about the potentials of encoders or are you looking for an individual solution for your company? Then contact our experts for linear and rotary displacement sensors. Fill out the contact form to request the advice you need.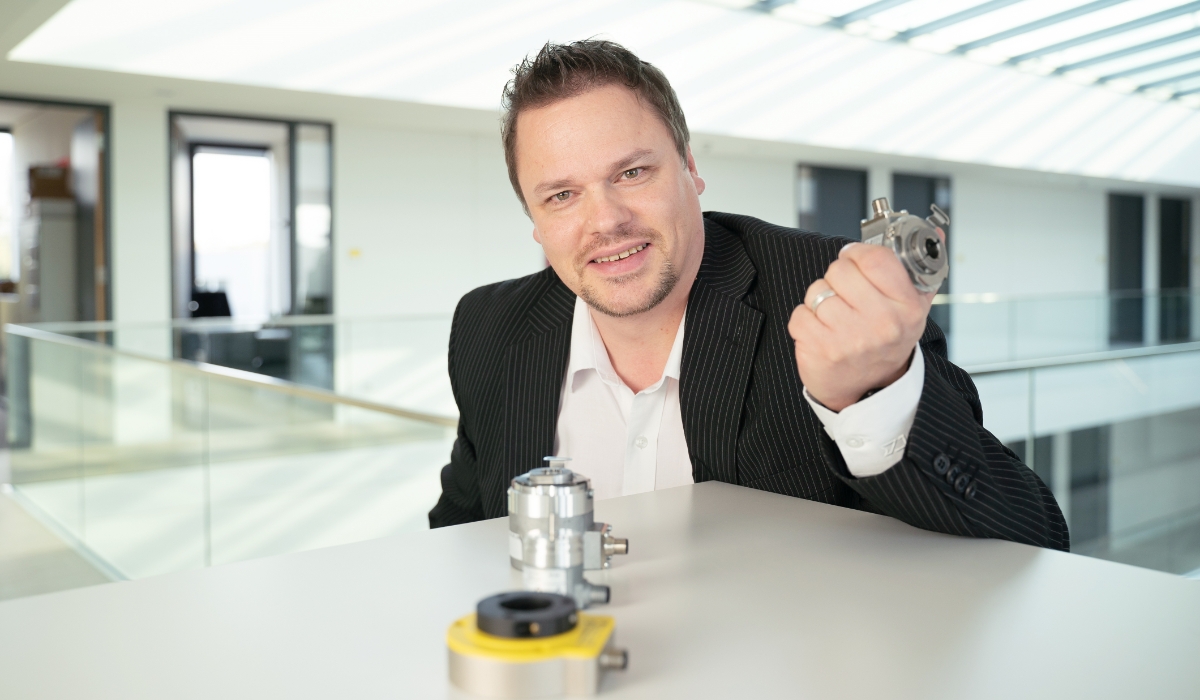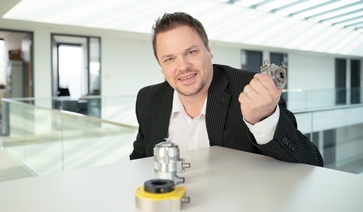 Christian Voß